Sculpture, 2014.
Pine timber, polycarbonate, trailer.
Quinzaine Radieuse #06, Piacé-Le-Radieux.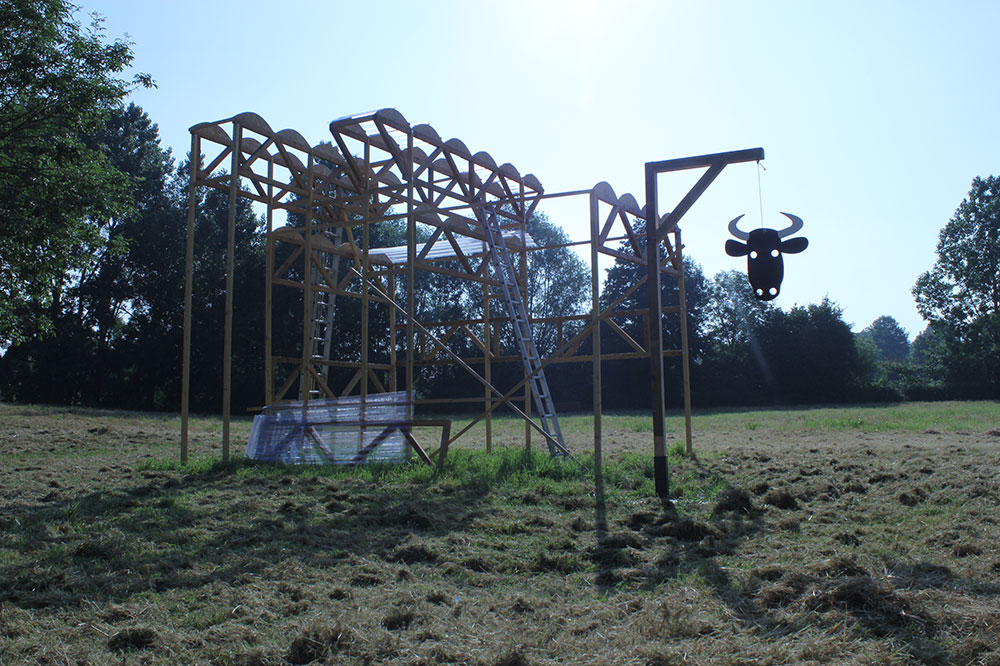 In the 1930s Le Corbusier drew up plans to construct a social club in Piacé as a means to break the solitude of the peasant farmers. Inspired by these designs and using recycled materials, I designed and built a stage in the field behind the watermill. Working together with Nicolas Hérisson, we organized a mini festival of part-time musicians whose were better known as visual artists, architects and poets. The concerts were to take place on my stage. Unfortunately after a glorious week working in the field, the heaven's opened and the rains came down. The gig was rapidly relocated inside the mill house, and the show went on …
Building the trailer stage.
With the help of Nicolas Hérisson, Alexis Montarou, Claire Berrebi and of course Jean-louis.
Sunday morning after saturday night:
Stepping out into the damp field, the scene was rather sad. But it cleared up around lunchtime and we couldn't resist running through our numbers.