Orbital Floor Lamp de Ferruccio Laviani (modifié), 2019.
1m70 x 2m60. Acier, verre, plexiglass.
Production Artothèque de Vitré.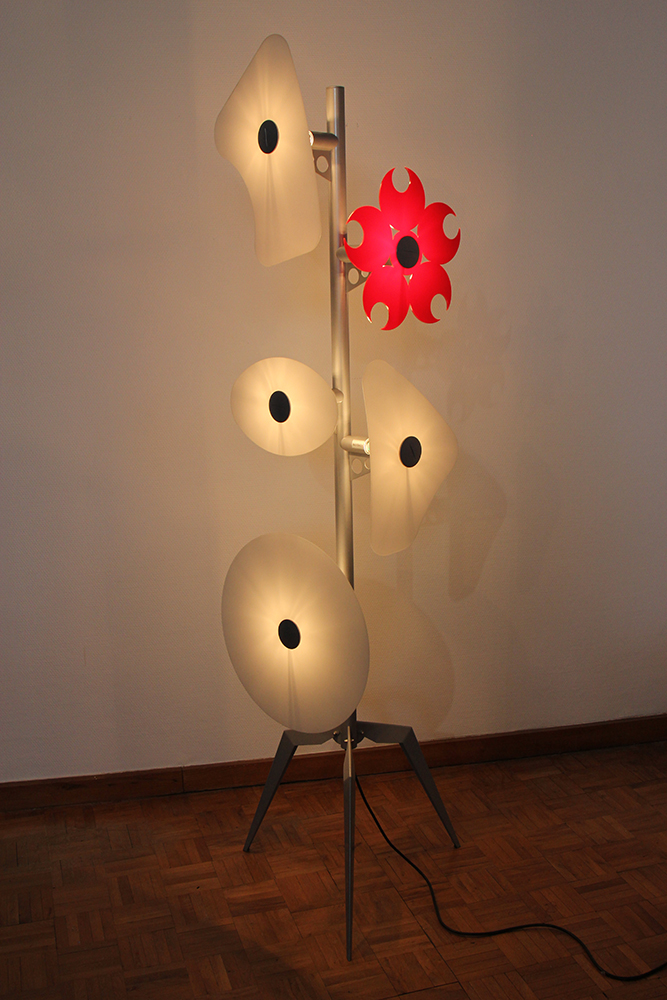 This sculpture, Orbital Osaka Banpaku was created for the exhibition, Chez soi, demain maintenant at the Artothèque de Vitré en 2019. The starting point of this exhibition was the celebrated collage, Just what is it that makes today's homes so different, so appealing ? created by Richard Hamilton en 1956.

In the furthest corner of the lounge, Hamilton decided to place a floor lamp topped by a large lampshade sporting the heraldic crest of « Ford ». Despite the fact that I am a biker, I am no fan of motorsports or the petrochemical world. In fact the opposite would be more true. And so I found myself rather stuck when it came to this object. However, last year, while I was clearing out my father's old garage, I came across the bumper-badge for the universal exhibition, Osaka 1970. The exhibition was masterminded by the great « metabolist » architect, Kenzo Tange. Tange sought to bring together the all the wisdom of all the world's peoples, to create a place to stimulate and exchange ideas. A competition was held to design the logo. It was won by Takeshi Otaka.
Although my father travelled constantly for his work, I was surprised that he would have bought such a badge to attach to his car. In the artothèque, I discovered a modern floor-lamp created by the Italian designer Ferruccio Laviani in 1992. It's one of my favourite lamps because it reminds me of the paintings of Jean Arp. The lamp is fronted by five glass plaques, but sadly one of them had failed. I decided to adapt the Osaka 1970 logo, so that is could be used as a replacement for the missing glass.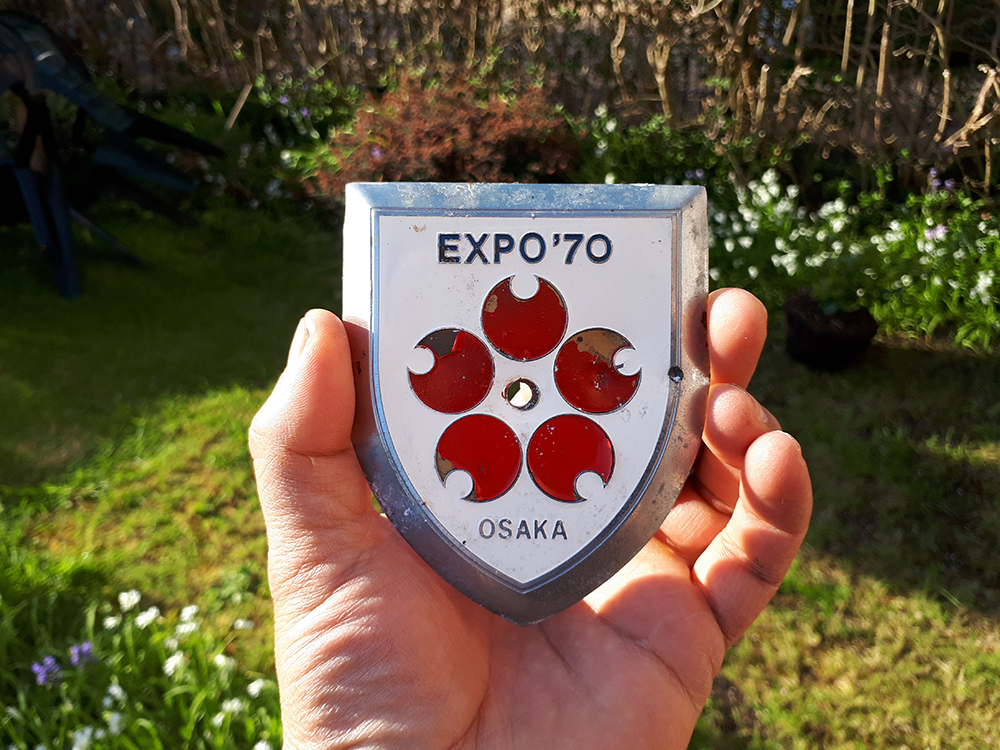 Also See:
At Home, Tomorrow Today