Furniture (sofa-bed & two armchairs), 2019.
Painted plywood, cotton fabric, foam.
Production Artothèque de Vitré.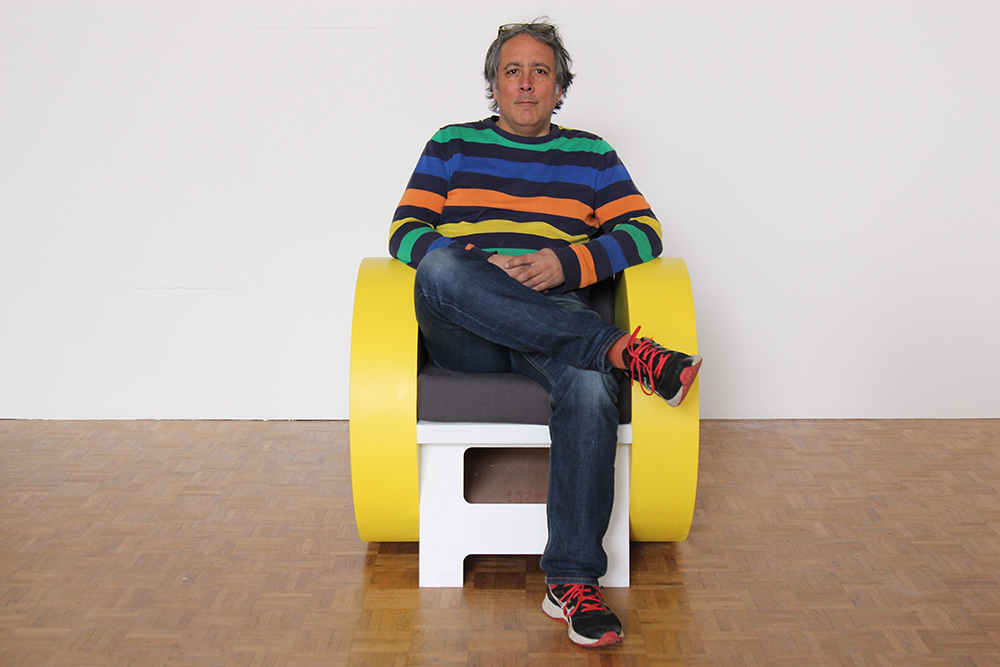 The furniture, Sunnyside Suite was created for the exhibition, Chez soi, demain maintenant at the Artothèque de Vitré en 2019. The starting point of this exhibition was the celebrated collage, Just what is it that makes today's homes so different, so appealing ? created by Richard Hamilton en 1956. In order to define the exhibition space and to evoke each element constitutive of the original image, I started to design some furniture, notably a pair of armchairs and a sofa-bed.
In general, I find sofa-beds to be visually heavy, cumbersome. This is no doubt due to the massive volume required to house the folding mechanism. I wanted to propose something lighter and more sculptural like the series, Westside by designer Ettore Sottass. This furniture is constituted in the main of rectangular and triangular forms. I decided to integrate the circle.
Also See:
At Home, Tomorrow Today