Glass paneled Sideboard, 2019.
Painted plywood, glass.
Production Artothèque de Vitré.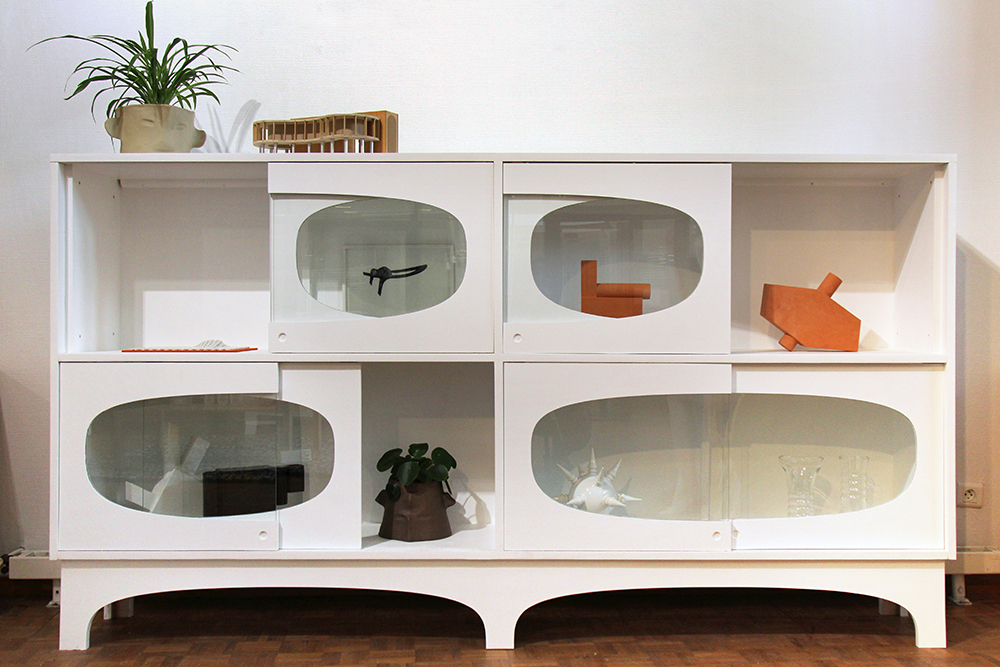 The Vitrine of Vitré was created for the exhibition, Chez soi, demain maintenant at theArtothèque de Vitré en 2019. The starting point of this exhibition was the celebrated collage, Just what is it that makes today's homes so different, so appealing ? created by Richard Hamilton en 1956. In order to define the exhibition space and to evoke each element constitutive of the original image, I started to design some furniture.
The vitrine that I designed was inspired both by the television in Hamilton's collage, but also by a social housing scheme known as « Maison Rouge » that can be found in the southern district of Vitré.
Also See:
At Home, Tomorrow Today